Becoming Bond, the documentary about George Lazenby's rise and fall as James Bond, is now available on DVD and digital download.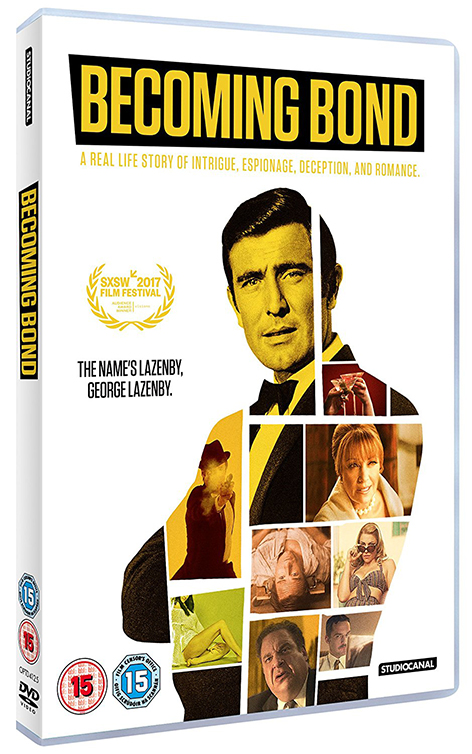 The film is a mix of documentary and a re-enactment, chronicling the stranger-than-fiction true story of George Lazenby, a poor Australian car mechanic who, through an unbelievable set of circumstances, landed the role of James Bond in On Her Majesty's Secret Service (1969), despite having never acted a day in his life. Then after being offered the next six Bond films and a $1 million signing bonus, he turned it all down…
The documentary is directed, written and produced by Josh Greenbaum, and was first shown on the 2017 SXSW Film Festival, then on other festivals and earlier this year available on streaming service Hulu in the United States.
Becoming Bond features George Lazenby as himself, Josh Lawson as George Lazenby, Kassandra Clementi as Belinda, Jeff Garlin (known from Curb Your Enthusiasm) as Harry, Jake Johnson as Peregrine Carruthers and Dana Carvey (Saturday Night Live and Wayne's World) as Johnny Carson. The film also stars actress and Bond Girl Jane Seymour, who played Solitaire in the 1973 Bond film Live and Let Die.
The film runs approximately an hour and half, and there are no extras on this DVD.
Buy DVD or digital download on Amazon.co.uk
Buy DVD on Amazon.com (only plays on region-free DVD player)